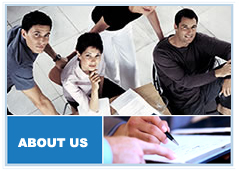 RONSEDA ELECTRONICS CO.,LTD is a professional medical equipments and accessories manufacturer in China since 2003 which integrates R&D, design, production, sale and service, it specializes in the medical area as below:
Equipments:
Ultrasound scanner, Multi parameter patient monitor , ECG/EKG, Vital Sign Monitor,ETCO2 monitor,Fetal Doppler
Video colposcope, Pulse oximeter, Fetal monitor ,

Accessories:
Patient monitor cable and leadwires ,Spo2 sensor and adapter cable ( extension cable) ,ECG cable and leadwires ,ECG electrodes ,NIBP cuff with tubes ,Invasive blood-pressure sensor and ext-cable (IBP cable) ,ECG HOLTER cable and leadwires ,Temperature probe
With the scientific experiments and testing methods by our professional technicians, RONSEDA introduced the international first-class level equipments, crafts and technology in order to ensure the quality. For promoting the technical connotation and practical value of the products, RONSEDA strengthens the technical innovation and international intercommunion for our industry. Meanwhile, We have established a strict quality-contral system along with our multiplex management and collectivization operation pattern for our company.
Our target is to build a long-time business cooperation relationship with our customers and work with them as a solid team so that can make best contribution to the society and health of the people around the world. We aim that they will have no baffle and uneasy for the extent in the medical area with our high quality, competitive price and sincere service. This aim is being executed by our team along with our partners effectively. More than 100 countries had introduced our products for their medical treatment and care for the society and won great reputation.
OEM or ODM services are available according to your special requirements.
Welcome to join RONSEDA!